The exhaust stated out as a simply "cat back" system from Flowmaster (Got a great price and overnight shipping for free.  With the expectation of improving performance by adding a set of shorty headers later on.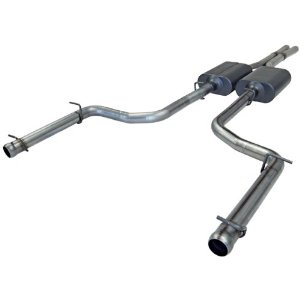 The cat back system was a simply bolt on, I did in the driveway with a set of jack stands.  The hard to reach work (header and mid pipes) was done by a local shop called Tuffy's here in Central Florida.  These guys did a great job and also welded in the bung for the wideband O2 sensor.  I would highly recommend them for header/exhaust work.
So far I've been thru several different wideband Air / Fuel monitoring setups.  Finally settling for the Innovate LC-1 sensor and their gauge pod, mounted in the drivers side air vent.
Finishing off the exhaust was a set of MOPAR dual exhaust tips.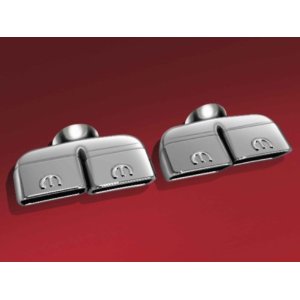 A complete list of parts and their respected links below.  Note that these links are just for reference as you may be able to find them cheaper elsewhere.