Shaker and T/A Hood by AFR (Autoform Group) Is an aftermarket fully functional fiberglass hood that consists of 1) Hood 2) base 3) your choice of hood scoops – shaker – T/A – ram air type. It's also the only true shaker hood as it's forces air directly into the Throttle-body
The really cool thing about this setup is how easy it is to swap out and change the scoops.
TA scoop installed (click images to enlarge)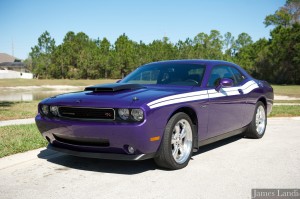 Shaker Scoop installed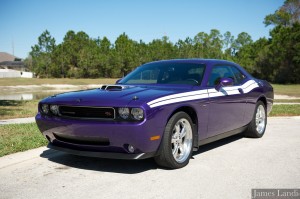 Open air filter when T/A scoop is installed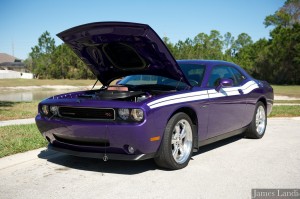 Both scoops share the same base, however I do use a taller air cleaner when using the T/A scoop.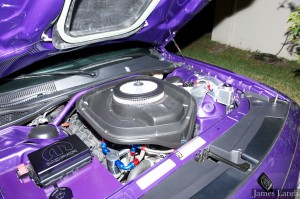 As you can see, the small half moon duct that directs the air from the base to the Throttle-body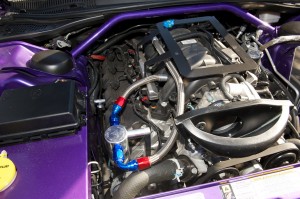 Here is a picture of what the T/A scoop looks like off the car and with all it's parts separated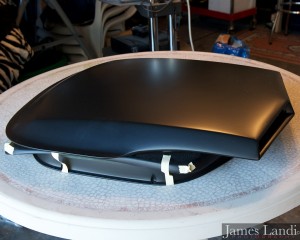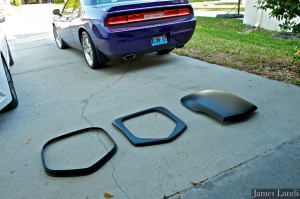 It takes only  7 minutes to perform the scoop swap from Shaker to T/A or T/A to Shaker
The most asked question is; are you worried about rain, what do you do when you're out and it starts raining heavy.  The base and air cleaner comes with a rain shield that spins from open.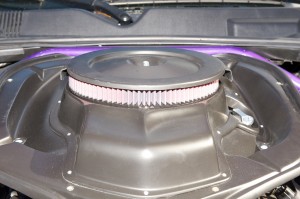 To closed, which helps protect the air cleaner from rain and touch less car washes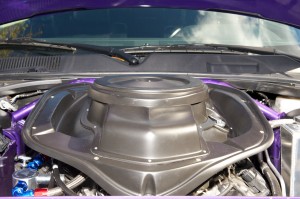 Here is a picture of the T/A scoop installed and the taller air cleaner being used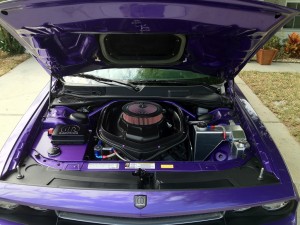 ** Note air cleaner shown above (TA scoop installed) uses a taller air cleaner. K&N part number E1290/E-1300 or Spectre HPR-0351.  Also shown is the optional K&N air cleaner cover 11″ diameter sorry no part number available as of this writing

For more information contact the owner directly about their hoods and other accessories for Dodge Challengers and even Vipers