To compliment my front strut tower brace by Petty's Garage, I've added the rear tower brace as well. Not only does Petty's Garage sell one of, if not the best strut braces you can also order it in the body color of your choice. color.
Product description from vendor:
Made from 4130 Chromoly steel tubing, this rear shock tower brace in no imposter! Due to the long tube length, our brace is ""X'ed"" to increase the structural integrity of the brace and TIG welded to the highest of standards. The ""X"" is fish mouthed to ensure perfect fitment of the tubing just like the roll cage bars in a NASCAR racer. We use Chromoly tubing on our strut and shock tower braces because the name of the game in increase performance and improved structural integrity of the chassis, not increased overall weight! Don't be fooled by heavy braces with bulky ends and loose fitment. That just creates another place for the chassis to emit vibrations and rattles.
Our brace is designed to tie the tops of the rear shocks together with the center section of the unibody on the LC and LX chassis. As with any unibody car, there is an inherent amount of chassis flex and the addition of our braces helps to reduce this chassis flex during spirited driving conditions.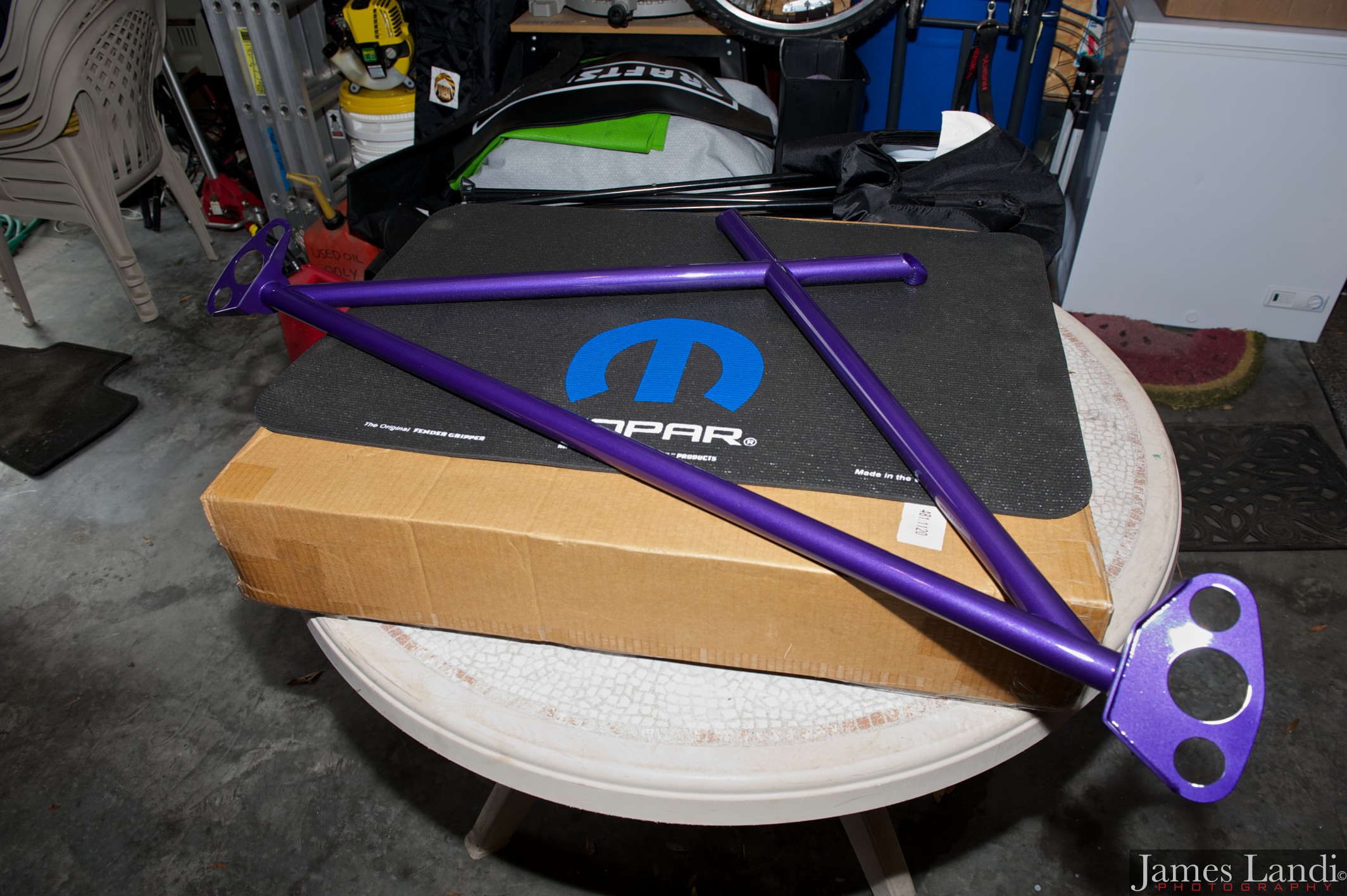 – Petty's rear strut tower brace from Petty's Garage, $314.00 + $35.00 for body color paint