The garage and drive way will be filled with Challengers this weekend while we tackle a pair of Challengers (My 2010 Plum Crazy Purl R/T and a friends 2009 Dark Titanium Metallic R/T)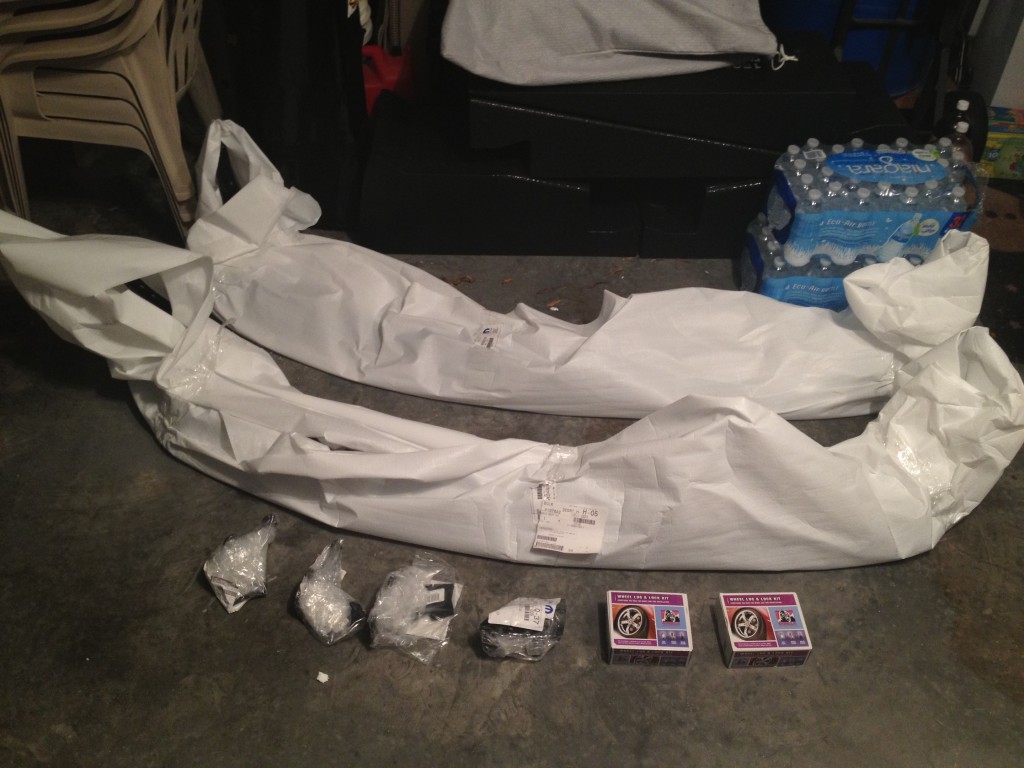 We'll be replacing our current chin spoilers with 2011 SRT one piece spoilers with brake air vent plenums.  At the same time we'll also be installing a pair of front facing camera's to our pre installed Lockpicks.
Last of the double mods will be replacing our current factory lug nuts.  There's been some chatter on the forums and even a good friend at the local car club, who has had swollen lug nuts that had to be cut off.  So for some cheap premaintenance we'll be replacing our OEM lug nuts and wheel locks with a set of after market Gorilla Lug nuts
The 2009 will also get a new set of Bullet Tech R/T center caps.
More pictures, part numbers and step by step instruction(s) next week.