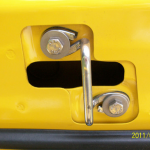 Last week I posted about a new Stainless Steel hood latch for 2008-2012 Challengers from Dales CUDA shop, that I ordered for the my car.  More info on pricing and how to order in the link above.
Today that package arrived via USPS and I figured I could bang this out in less then 10 minutes (15 with pictures).
While I was a little concerned with how the box rattled, the hood latch was shipped in a plastic zip lock bag with the bolts and washers just thrown in and some news paper added for filler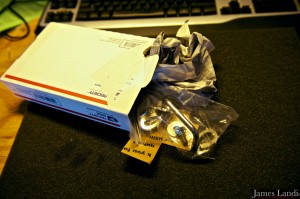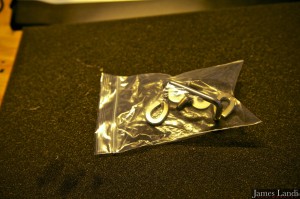 Not that it's a big deal but you would think they would've at least package the bolts and washers separately but I guess package presentation was not high up or even on their check list.Then again maybe they did not even have a check list.
This install is going to take you less then 10 minutes. The only tool you will need is a ratchet with 13mm socket and a 3″ extension for clearance.  At first, I used a grease pen to add some alignment marks on the hood where the factory latch was installed.  After all said and done, the grease pen did not help and was a waste of time.
The before pictures shows how ugly the factory latch is all scratched up and the paint chipping off it.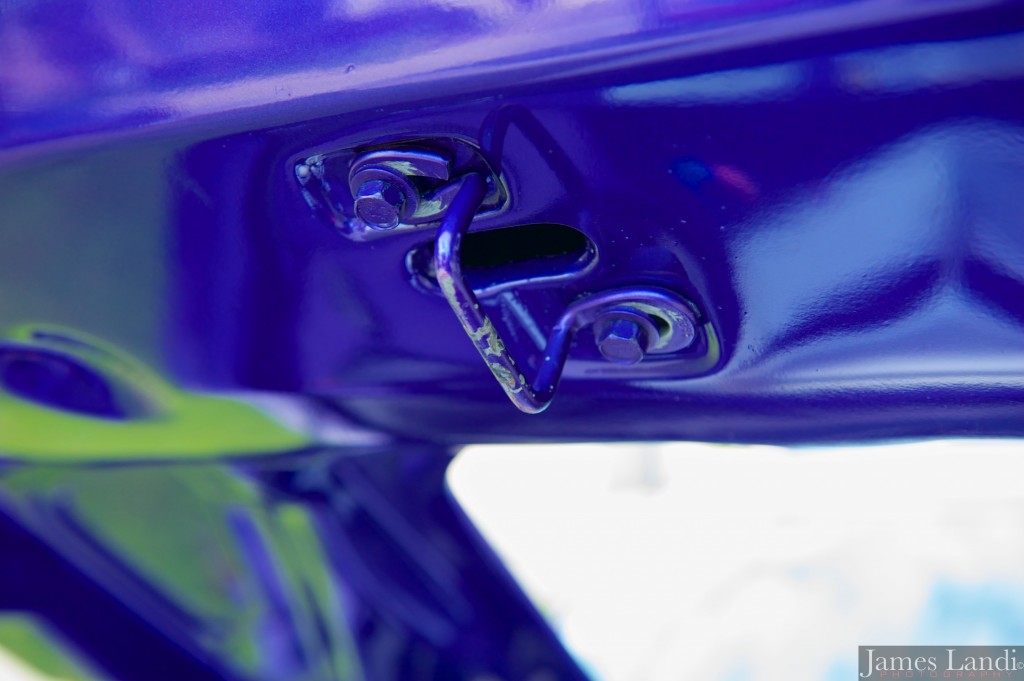 The stainless steel hood latch and hardware simply cleans up this eye sore and the first thing many people see when the hood is opened.
Here is the final product which I think is worth the $30 + shipping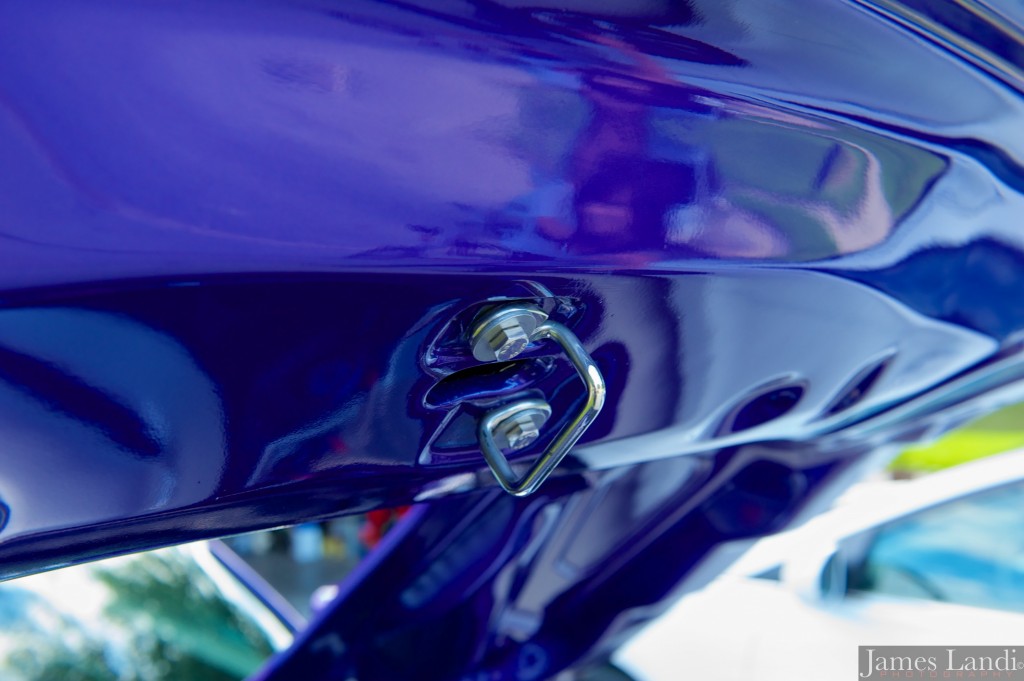 More before and after shots
 Click any image to enlarge