Got a call today from a good friend that said CFM was looking for some Local Challengers to test fit one of their Crank Case Breathers that they currently run on Ford Products.  This new breather replaces your oil cap with a bullet adapter that includes a ball check valve to stop unmetered air from coming through while the crankcase is under vacuum.

Click to enlarge
Below are before and after shots of what I was running with my Maggy setup and the cause of a lot of problems.   During the first oil change, I ended up spilling about a quart of oil onto the garage floor because the crank case vent breather was below the filling point of the Maggy.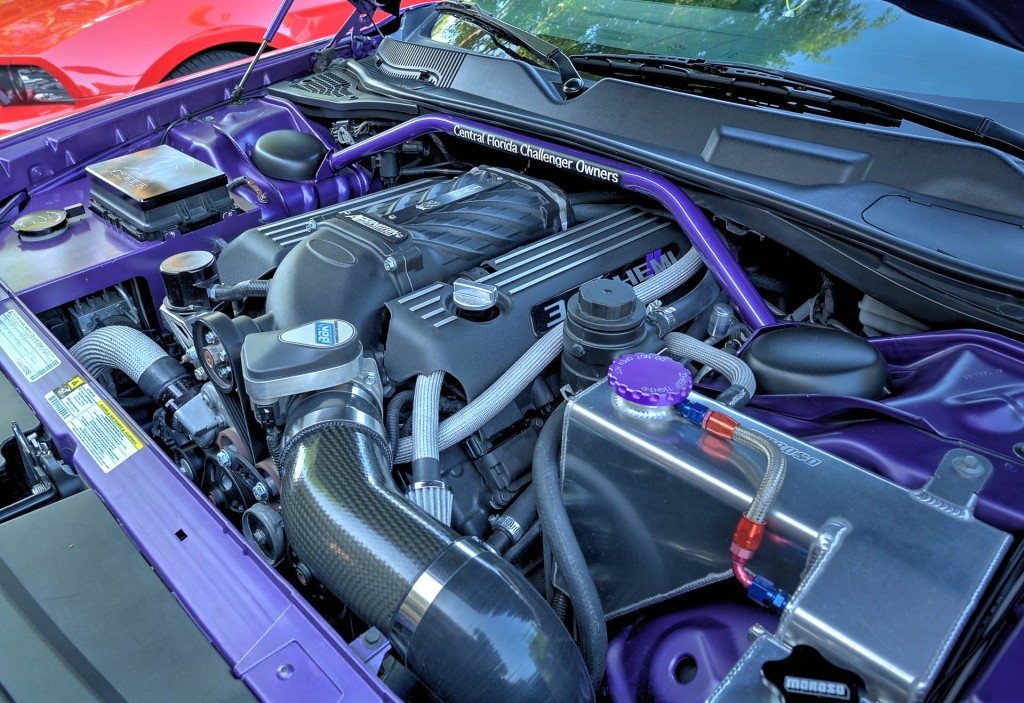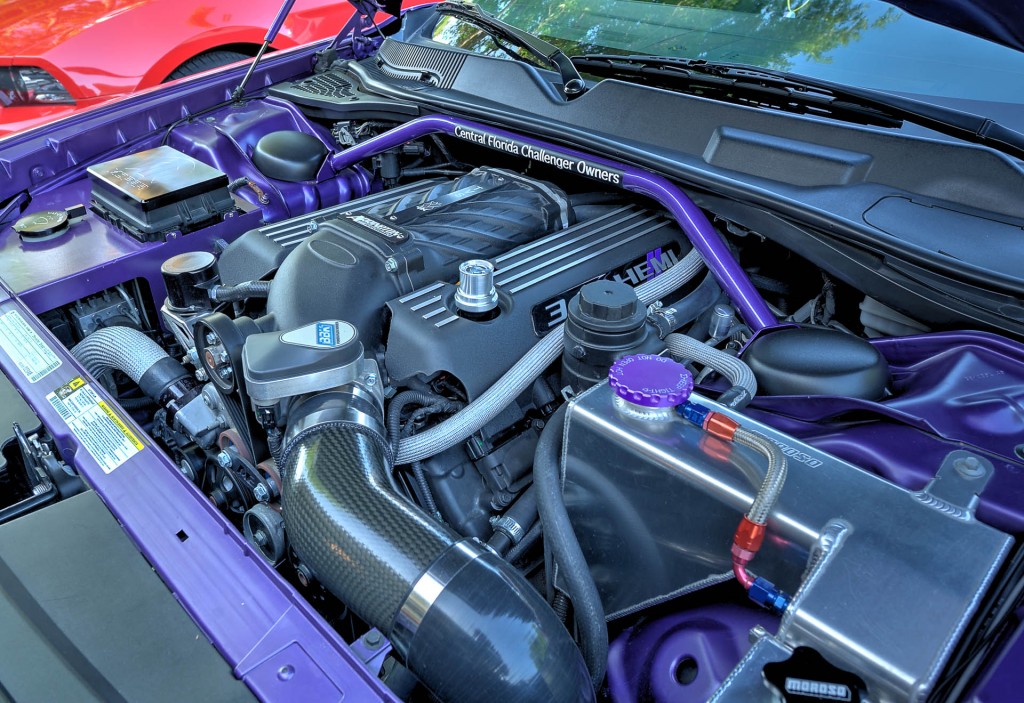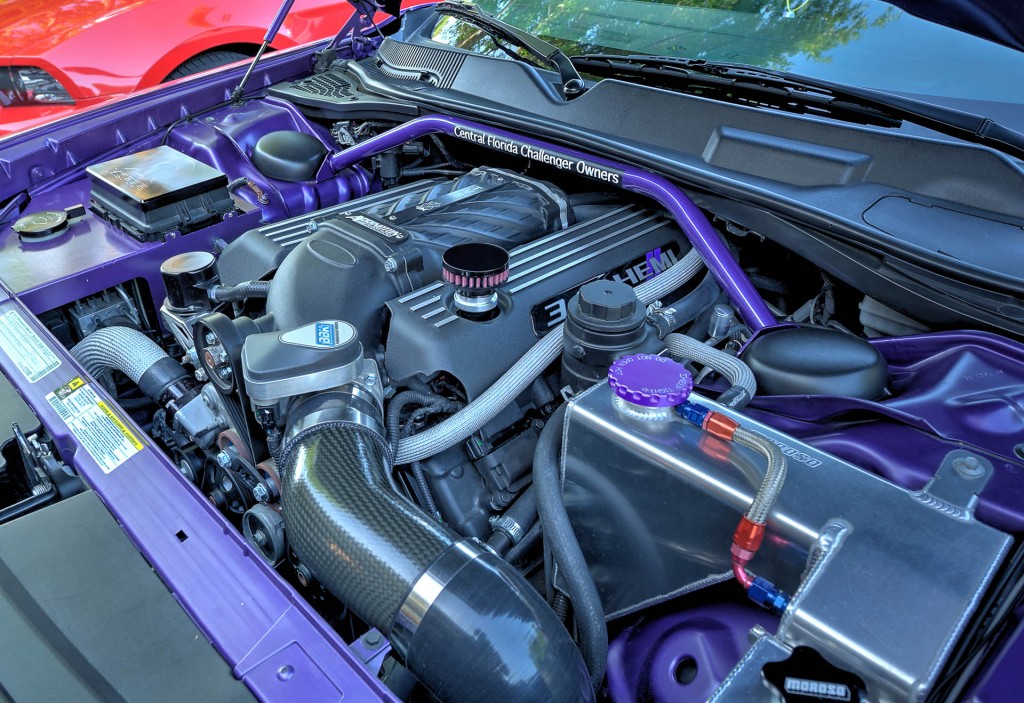 With the new setup, it's much cleaner and I don't have to worry about spilling oil and contaminating the breather filter or causing a vacuum leak that could lead to a lean running system.
From CFM's web site
Product Details
CFM Performance now makes it easy to vent the crankcase on your engine with our new billet valve cover breather kit. This kit is a direct replacement for factory screw-in oil fill cap and allows unwanted crankcase pressure to exit.
This breather is the ONLY one in the market which incorporates a check ball to keep unmetered air from coming through while the crankcase is under vacuum. In other words, this breather acts just like a factory oil cap under normal driving conditions and when you get into boost it will release any crankcase pressure present.
The proprietary internal baffle substantially reduces oil particle travel without affecting air flow. A double-seal O-ring is used to reduce the amount of force needed to create a positive seal, increasing seal life and eliminating leaks. The filter element is washable and has a chrome top for great looks. The pre-oiled cotton fiber traps dirt particles without restricting air flow. Although this kit was designed for use in racing applications, it works and looks great on any engine compartment.
Over the next few weeks we'll be testing on a varity of Challengers, Chargers and 300s at some local events.  Once they are on sale, we'll post a followup.
More info check out CFM